Picking a Web to Print Platform
5 Essential Questions to Ask When Picking a Web to Print Platform
Class Takeaways
- Web to print platforms are essential tools for modern commercial printers.
- But not all web to print platforms are built the same.
- The first step to modernizing your print business is finding the best web to print platform for you.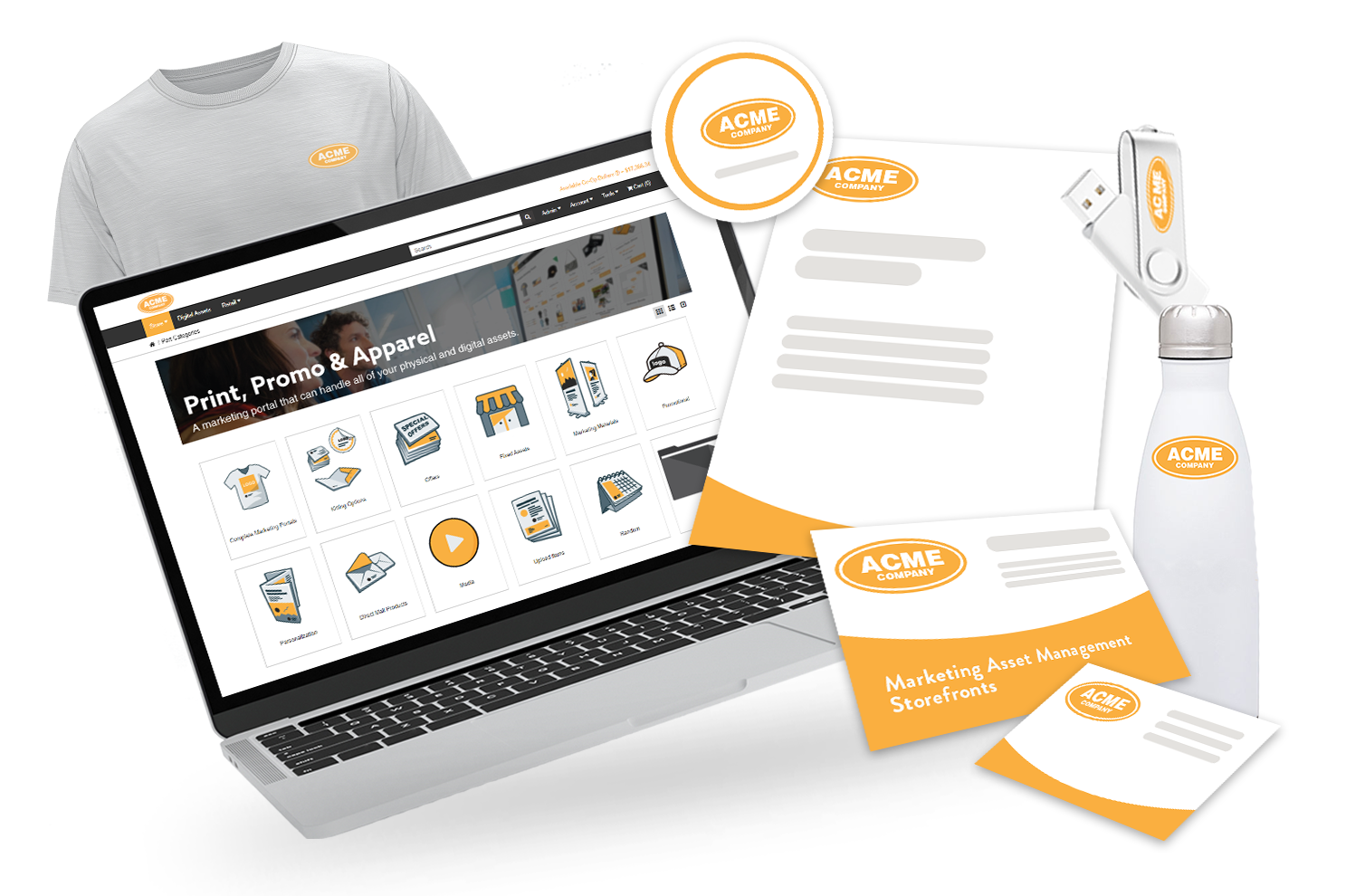 Web to print has become an industry of its own within the print software space. Over the past couple of decades, web to print platforms have gone from simple order intake systems to full-fledged marketing asset management solutions. These technological advancements present a powerful opportunity for printers looking to take their business to new heights, but it comes with a challenge: How do you pick a solution when there are so many options, and the stakes are so high?
This first part of our web to print masterclass will answer this question. This is designed to be a comprehensive guide for commercial printers who are:
1. Tired of struggling with an outdated web to print platform.
2. Are looking to upgrade from a legacy online ordering system to modern web to print to support more complex marketing demands.
3. Want to learn how to compare web to print platforms to determine the best fit.
5 Essential Questions to Ask Before You Pick a Web to Print Platform
1. Do you want to target the B2B or B2C market?
2. What types of marketing assets do you clients need (besides print)?
3. What kind of support will your team need?
4. How complex are the needs of your current and prospective clients?
5. How do you want to manage the warehousing and supply chain?
---
#1 Do you want to target the B2B or B2C market?
Define your target customer so you can pick the correct tool. Not all these questions are listed in order of importance, but this one is the first question for good reason. There are fundamental differences between the features of web to print platforms designed for B2B and B2C. And for that reason, it is not recommended to try to find a solution to handle both markets.
Here is a quick breakdown of the most significant differences.
| | B2B | B2C |
| --- | --- | --- |
| How are the online storefronts accessed? | Private, white-labeled, unique storefronts for each client. | Open storefronts that can be accessed by anyone. |
| How templates for products are created? | Typically, custom created for each client. | Often pre-designed, limited customization. |
| Can users be segmented? | Yes, you can control what different users can see, order, and personalize. | Typically, no, because the storefront is public, all users see the same site. |
| Are there storefront features beyond ordering physical goods? | Yes, digital asset management, reporting, client admin controls, etc. | Most B2C solutions have limited functionality beyond online ordering. |
Determine who your targeted end customer is and then work backwards into a solution. There is a chasm of difference between the B2B and B2C markets – they have completely unique needs - to be able to serve a segment well you need a solution dedicated to that segment.
---
#2 What types of products do you want to offer?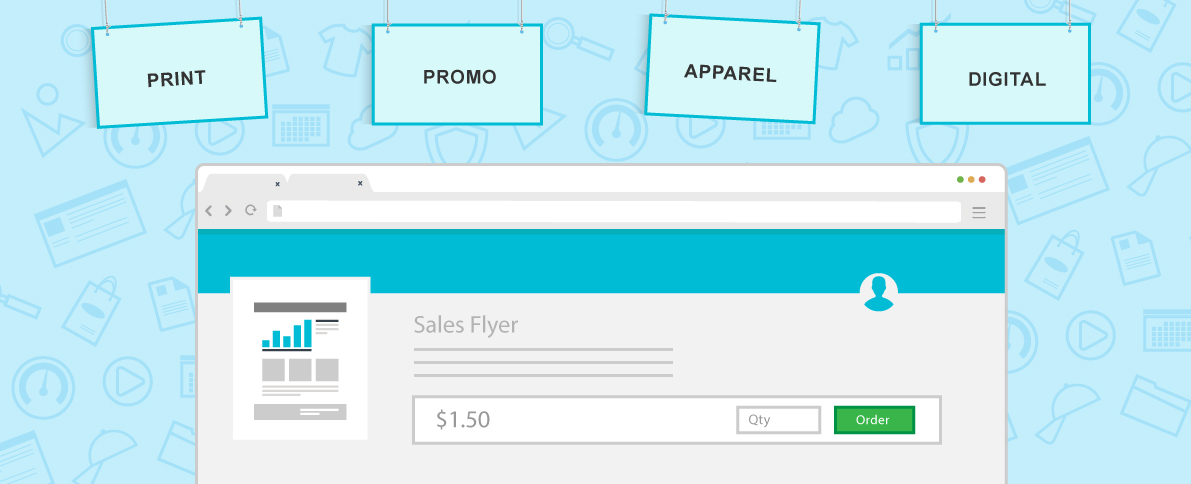 Whether you end up partnering with other producers, employ drop-shippers, expand your own production capabilities, or any combination of the above, you need to think about what your offering is going to include beyond print. This is the biggest key to becoming a complete marketing solution provider and expanding your business opportunities. This applies for both B2C and B2B market segments but for B2B web to print taking this step is essential to success.
Modern B2B print buyers, especially the large enterprise clients, can provide years of stable patronage, expect the full package from their producer. The reason is simple: because there is no lack of producers who offer it all. Therefore, if you want to compete in this space, you need to do meet or exceed the new standards that have been set.
This also includes services outside of products, such as kitting and assembly, inventory forecasting, fully reporting and analytics, guidance on best production methods based on usage and more. Customers are looking to find easy solutions to their problems. Finding a partner that can ease the entire marketing supply chain and protect their brand, budget, and inventory truly provides a service that can distinguish yourself from other vendors.
The experience of ordering non-print products should be as smooth and intuitive as ordering print. What does this look like in practice?
1. Print: Most platforms are rooted in print, but not all print is the same. A modern platform will adapt to handle the varied workflows of static print, variable print (VDP), print on demand (POD) and high-volume runs.
2. Promotional Products: With branded products like pens, coffee mugs and mouse pads, how easy is it to customize items? Will the user be able to upload an image? Select from pre-approved logos? What if the customer wants to offer an option that carries an additional cost?
3. Apparel: This is a whole different beast. The platform should gracefully handle the many options with apparel products. You need flexible ways to offer color options, sizes, and quantities. How easy is it to order multiple sizes and colors for the entire team with a few clicks?
4. With both apparel and promotional products, being able to route orders to third party producers and drop-shippers is vital. More products = more revenue opportunities.
5. Digital: Not all customer assets will be physical. A complete marketing solution will include a Digital Asset Management module (DAM) to house digital assets for uploading, downloading, and sharing. Also consider whether the assets can be used to customize physical products on the platform.
---
#3 What kind of support will your team need?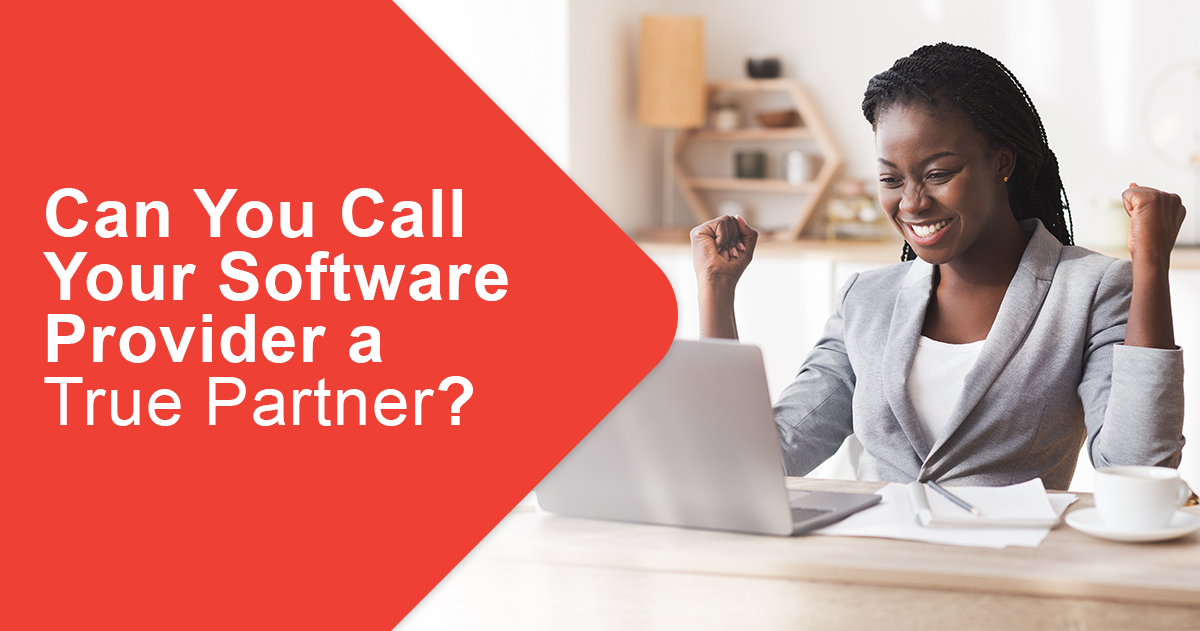 You might find the purchasing, installing, and setting up of a platform could be the easiest part of your journey. But that is the bare minimum you should expect from a web to print software provider. It is important to consider not just the features of a prospective solution, but what kind of support you can expect from the team behind the solution.
Read this article Can You Call Your Software Provider a TRUE Partner? to learn more about this topic.
This is especially true for B2B web to print which will include more components and vectors of customizability.
Just as you want to go above and beyond for your customers to forge long lasting and mutually beneficial relationships, you need to look for the same in your software vendor. You are about to select a technology solution to support your most important customers for the long term. Choose a company that cares about your business. This should be a relationship based on growing together. Consider the following factors:
1. Flexibility: We've all heard the expression 'it's my way or the highway.' This should not apply to web to print platforms. Your software partner should play nice with other software systems and allow you to choose your tech stack to fit the unique needs of you and your customers. Be wary of proprietary systems that restrict your ability to integrate with other software.
2. Adaptability: The best partners adapt to changes in the market and the needs of their customers. That also includes being receptive to the feedback of its users. Will your voice be valued when your web to print partner creates its road map of enhancements? Do they offer custom development for one-off projects?
3. Staying Current: How proactive is your partner at keeping up with the latest technology? Does the platform support up to date API connections and single sign-on methods? You can learn a lot with one simple question to a prospective partner: How often do you release new features?
4. Customer Support: Ideally you receive comprehensive onboarding experience that sets you up for success. However, if you do have a question or issue, how responsive is the customer support team? Are they located in a similar time zone (or continent)? What is the process for requesting help? Is there documentation available for quick answers?
---
#4 How complex are the needs of your current and prospective clients?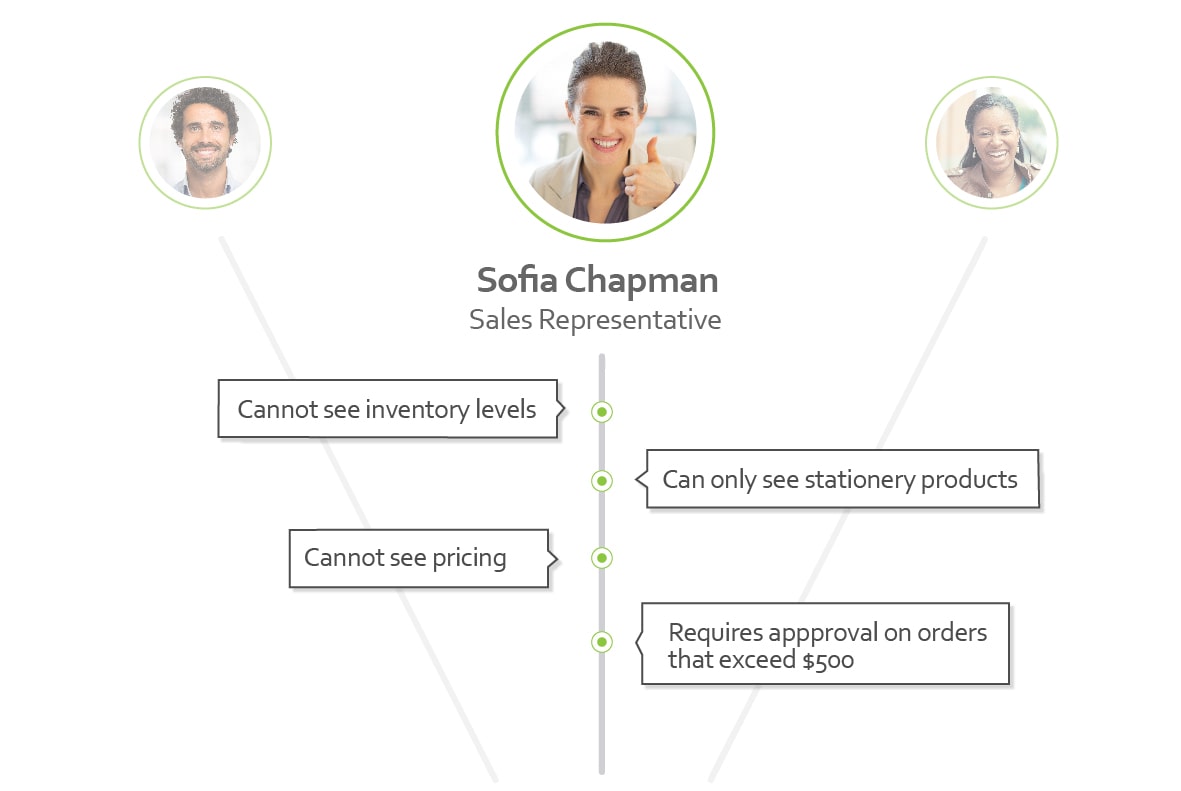 If you are looking to only serve B2C customers, small businesses or individuals looking for a quick and easy print service, this question is simple. Your customers just need the classic print service trifecta: fast, quick, and cheap.
This used to be the case for B2B printing as well. That is not the case any longer. Large enterprise brands, the kind of prospective customers that can become cornerstone clients for growing printers, have complex business requirements that determine every nuance of their marketing collateral.
They may also want to lock down certain permissions: who can enter the site, what do they see, are the users able to edit items (and to what degree), how much can a user spend, what happens when the site runs out of inventory? You can see how this can get complicated quickly? That's why it's critical to pick a platform that supports and simplifies these advanced workflows.
1. Brand: This is more than using the latest logo. The web to print platform should be able to enforce brand rules and lock down fields to prevent users from improvising. Think about Finance or Health Care companies, they have complex compliance rules and need to ensure disclaimers and legal language is locked down and standard across all marketing materials.
2. Budget: Enterprise clients will require that there are controls in place to ensure that products are brand compliant, orders are budgetary compliant and turnaround times are time compliant. Remember a big selling point you are approaching your client with is the ability to centralize their materials into a single repository and protect their brand, budget, and inventory.
3. Inventory: Large accounts with hundreds of SKUs and large order volumes need the ability to control and forecast inventory. The right web to print solutions offer methods for monitoring, deprecating, and replenishing inventory.
---
#5 How do you want to manage the warehousing and supply chain?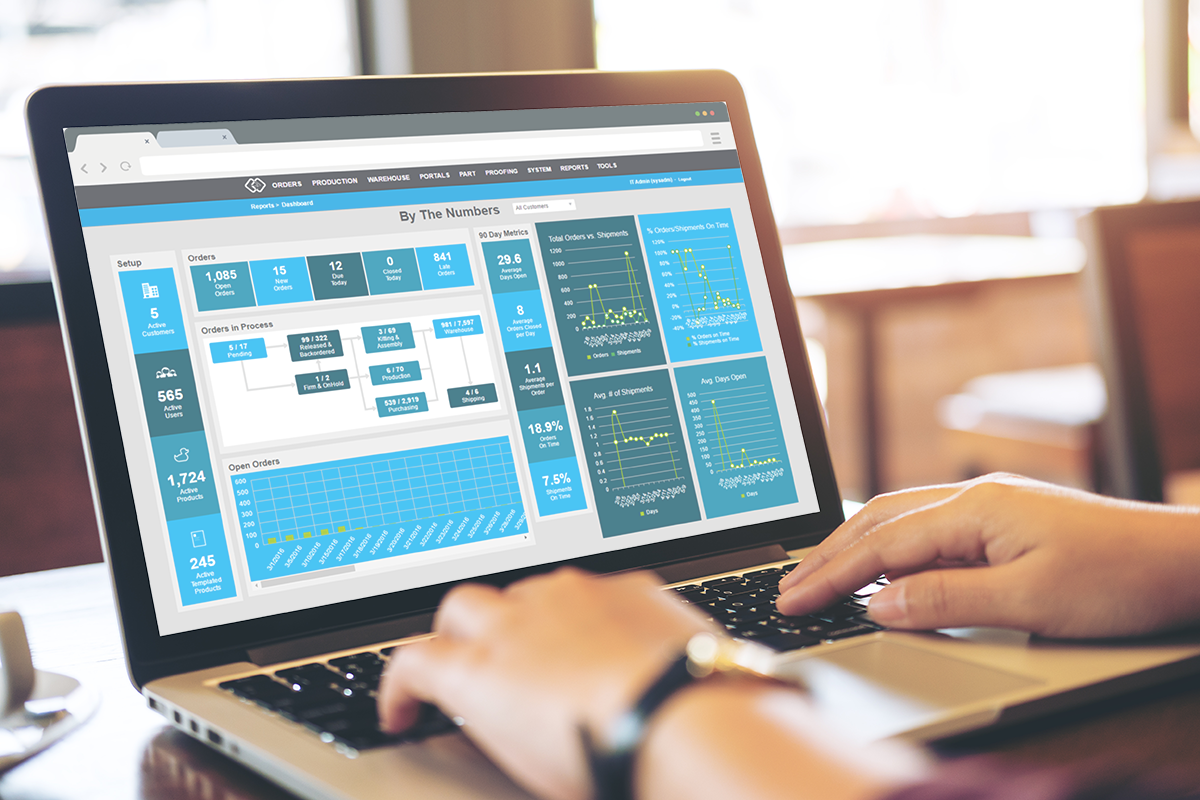 Any web to print platform can take in orders, but what about what happens after the order is placed? It's time to talk about what your current process is for guiding orders from inception to fulfillment and how you want this process to change with the addition of a new web to print platform.
If you are currently used to running operations with printed emails or find yourself constantly working on excel spreadsheets, it will be difficult if not impossible keep this same system once orders can come in anytime, 24/7, with minimal contact between you and the one making the order.
For B2B web to print, the solution to this problem is often as simple as utilizing the back-end modules that come built in. The back end cannot be an afterthought. The best web to print platforms designed for B2B will come with full WMS, procurement, and inventory management systems that are seamlessly connected. These systems should support every workflow needed to get orders fulfilled. If there is a process the web to print platform doesn't cover, it should be agnostic enough to connect to outside systems to complete the loop.
Regardless of whether you are looking to target the B2C or B2B market, all Web to Print solutions need to be able to handle the order volume once it starts coming in. The front and back end of whatever web to print platform you choose need to enable a full loop process that streamlines the supply chain for you and your customers so you can do more business and scale your growth.
---
The big picture: Your choice of a web to print platform matters
Web to print is not the niche offering in a commercial printer's toolbox that it used to be. Today, web to print is a singular software component of robust and powerful marketing solutions. Modern web to print solutions enable printers and brands to maximize capabilities around print material/assets, but also to bring more components of the marketing mix under the same platform. Modern web to print solutions built for the B2C segment allow commercial printers to scale their business and bring new sources of revenue. For the B2B space, modern web to print solutions allow commercial printers to offer their clients private storefronts that grow and secure enterprise accounts for years to come.
Interested in learning more about the special characteristics that set modern B2B web to print apart from other solutions? We have a downloadable guide that teaches you everything you need to know about modern B2B web to print: Requirements of Modern Web-to-Print.
Get the Full Master Class as PDF
Get the full Master Class
Next Class
Class #5: Pitching Your Web to Print Offering
Request a FREE 30 min web to print consultation.
Call our web to print experts now 512.522.2883